CELEBRATION STORIES
CCMBC Investments began as the Stewardship Division of CCMBC. For over 40 years, it has been providing mortgages to MB churches and pastors and other ministry capital projects, such as camps, across Canada.
These celebration stories shine the light on some of the ways CCMBC Investments can help churches and pastors across Canada follow God's calling to help grow His Kingdom.
Every individual who invests with us makes a difference. Thank you for being part of a bigger ministry story.
STORIES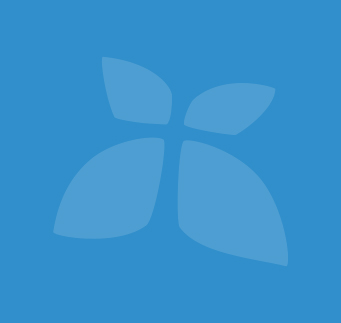 Immigrant housing mortgage
For several years, Crossroads Mennonite Brethren Church, in the heart of Winnipeg's French Quarter, has shared space in their building with a small French-language church. In 2007, when the French-language church experienced a major influx of African immigrants in need of housing, Crossroads felt called to help by purchasing a home where immigrant families could live while finding their footing in this new country.
Immigrant housing mortgage
- Winnipeg, MB
- Crossroads Mennonite Brethren Church
When a house next door to the church was put up for sale, the opportunity coincided with both the influx of immigration and Crossroads' vision for the future.
"It was perfect," says John Hiebert, moderator. "We'd already had visions of building an expansion beside our church, but needed to own the house next door to do so. Purchasing this house would allow us to not only provide a home for immigrants, we could also maintain a community garden on the land in between."
Crossroads approached the Canadian Conference of Mennonite Brethren Churches' finance team regarding their mortgage fund.
"They helped us every step of the way, from the purchase through to the mortgage process" says Gilles Piché, vice-moderator. "Before we purchased the house, they gave us advice, and the mortgage was essentially pre-approved."
Since buying the house, the Crossroads congregation has dedicated more than 800 hours of volunteer time to upgrade and renovate the home. When new immigrants arrive, they pay what they can afford for monthly rent. An agreement with the Government of Manitoba means the Province covers the balance of the rent. Once that family becomes self-sufficient, the church helps them find new housing, and another family moves in.
"It's revenue neutral for the church – otherwise we'd be losing large sums of money and couldn't keep the house," says Hiebert.
The quiet, family-friendly area also provides safety to children, away from predatory gangs in the city centre, says Piché.
"These families couldn't otherwise afford to live in our area, or even nearby. Living here helps keep children in a safe area while their families adjust."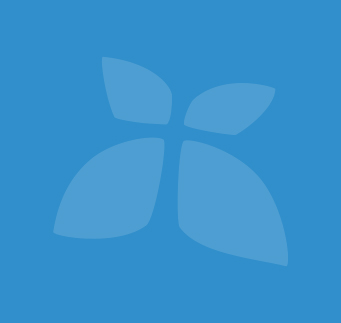 Church + drop-in centre mortgage
For about ten years, Eastview Community Church in Winnipeg, Manitoba, has run a ministry out of various downtown coffee shops, devoted to helping people leaving the prison system and addictions programs connect with a healthy, supportive, Christ-centered community. Developing a cohesive, consistent community proved to be a challenge, however, without a building where they could establish a permanent, casual, and welcoming community with practical and spiritual resources.
Church + drop-in centre mortgage
- Winnipeg, MB
- One88
Right away, challenges arose: affordability, value of the investment, relocation of key leadership, ensuring all church members were heard and, most importantly, ensuring this was in line with God's calling.
"That was when CCMBC stepped in," said Dave Ens, a pastor leading the ministry efforts. "We found a space downtown and brought it forward to the Conference, who agreed to a very unique arrangement: CCMBC would purchase the building lease it to us for three years. After that time, if we still wanted it, they would provide us with a mortgage."
The uncommon approach falls outside of CCMBC's usual mortgage plan, and gave the church the flexibility they needed.
"It was the best case scenario," Ens said. "We received flexibility, time and space to involve the whole congregation in the decision. It also let us focus on the ministry, instead of worrying about finances."
Now in its fourth year at the building, the ministry, called One88 after building's address at 188 Princess Street, is a permanent campus of Eastview Community Church. Led by Dave Ens (pastor) and Greg Armstrong (chaplain) in the heart of Winnipeg, One88 borders on some the city's most high-needs areas. They offer worship services, bible studies, movies and lunches, and informal drop-ins for visitors to hang out, access resources or talk to someone.
"One of the most important things about ministry is longevity," Ens said. "The mortgage fund has given us the opportunity to form lasting relationships."
One88 is transforming lives.
"One thing I love is that there are often people here caught up in systems and lifestyles that fill them with shame and can be oppressive on them," said Ens. "Here, people feel safe and respected as people. Everybody has a voice. I've had people say, 'I've never had anywhere that my opinion has been respected before.'"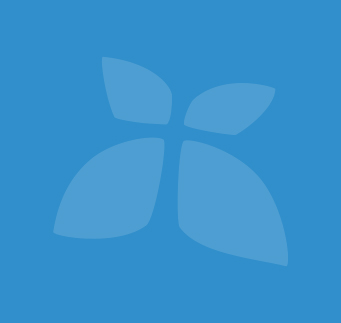 Children's Ministry + MB Mission building mortgage
Since opening its doors in 1970, Northview Community Church's Abbotsford, BC campus has grown to a congregation of 4,000. By 2010, the church had outgrown both their Children's Ministry space and offices.
"There were easily 400 kids coming in on the weekends, and we were turning people away. That's never good," says Executive Pastor Steve Wiens. "Our staff had also grown and spread out all over campus, which led to a bit of disconnect, with everyone off in their own pockets of work."
Children's Ministry + MB Mission building mortgage
- Abbotsford, BC
- Northview Community Church
Northview staff worked with builders to design a new building for Children's Ministry and staff offices. During this time, the church was also in conversation with MB Mission, now Multiply, who had outgrown their own office space.
"We had some discussions, and it seemed like a good fit, so we added an extra floor to the footprint," Wiens says.
In all, the new building would cost Northview million. The church raised over a third of that amount, and approached the Canadian Conference of Mennonite Brethren Churches (CCMBC) for help with the rest.
"We had borrowed from them before, so we knew about the fund and the process," Wiens says. "Without CCMBC, we would have been hesitant about building, and delayed by massive fund raising efforts. Commercial lenders tend to be more rigid in their process and timing. The fund gave us much more flexibility, lower anxiety and a real sense of security. With CCMBC, if something goes a little sideways, we have a lender who understands our ministry and wants to work with us."
"Our congregation is also encouraged that, to the extent that we're paying interest, the bulk of those funds are going back in to help other churches and ministry, while the balance pays a return to people in the denomination who have invested in our ministry."
The new building opened in 2013, with Children's Ministry on the first floor, staff offices on the second, and Multiply on the third.
"It impacts newcomers more than anything," Wiens says. "If children can't get in, parents are not going to stick around. The Children's Ministry has around 650 kids now. It's allowed the church to grow. We're also experiencing greater unity among staff and in the direction we're taking, and having [Multiply] above us has impacted our global mission worldview."